This course is available to members only. All members get instant access to this first course.
Learn to bake real sourdough bread – in your own home – at your own pace.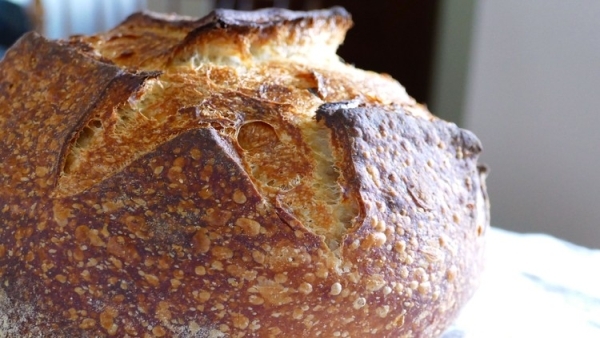 Tired of baking bricks when everyone else is baking super gorgeous bread with a holey crumb and crispy crust? This is the sourdough baking course you need if you are just starting out in sourdough bread baking. In my other courses, I teach how to bake all sorts of sourdough breads, but in this course, I won't load you down with lots of information, just enough so it is easy and fun to bake your first loaf of sourdough. Then, once you've taken a basic white sourdough loaf, steaming hot, out of your own oven, you will be ready to move on to more complex formulas.
There are only two sourdough bread formulas in this course. I call them "First Loaf" and "Second Loaf." We will follow the easy step by step directions of the process together. The first loaf is easy. It is a round boule with a lower hydration dough, which means it is not too wet or sticky. The second loaf is a high hydration dough and is a batard or French style loaf. Working together, I will show you how to handle a wet, sticky dough.
This course is for BEGINNERS who have no idea of how to bake with sourdough or those who have tried and stumbled. I have eleven years of experience teaching the newbie sourdough baker, so come on! Let's have some fun! You know want to! This course would make an excellent gift for the aspiring baker in your family circle, whether an older baker or a young new baker. Some skills you will learn:
How to make and care for your own sourdough starter
Why it's important to weigh ingredients.
Gathering some basic baking equipment
Shaping, scoring and baking the dough.
What to do after you've baked your first loaf... hint (bake your second loaf!)
Bake a loaf of real sourdough bread and amaze your family and friends.
Know what an autolyse is and why it is used in bread baking.
How to mix and fold dough a gentle method of developing gluten which does not entail kneading.
Have an easy method of baking with steam in your own home oven.
Know how to shape a boule (round loaf) and a batard (long oval loaf).
How to handle sticky, wet dough.
Why a long cool ferment is beneficial as a baking technique.
See how to clean, store and use a banneton.
What to use if you don't have a banneton and what a banneton is used for.
How to make your own sourdough starter, step by step.
What hydration means in baking terms.
You will see how to bake, slice and eat a freshly baked slice of bread ( you will need help with this skill) ;)
Understand baker's lingo, learn some bread history, understand how to measure ingredients.
Included are downloadable printable formulas. 
About Instructor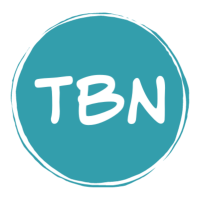 Login
Accessing this course requires a login. Please enter your credentials below!