Patterned Swiss Roll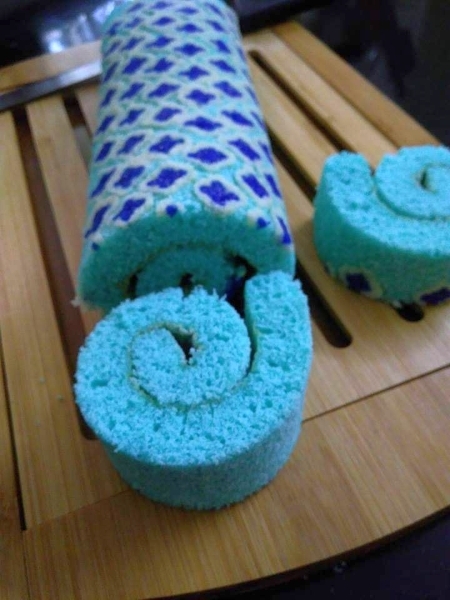 DECORATIVE (PATTERNED) SWISS ROLL
By Devjani Santra all rights reserved worldwide Feb 2019
This formula will be available for two weeks to the general public and only available to members of The Baking Network thereafter.
INGREDIENTS
For the pattern:
Unsalted butter – 50 gms (room temperature)
Icing Sugar – 50 gms
All purpose flour – 50 gms
Egg white 50 gms
Gel colour
For the roll:
All purpose flour -100 gms
Baking Powder – ¼ TSP
Castor sugar 100 gms
Egg – 3
Oil (flavourless) – 30 ml
Vanilla extract- few drops
Ganache/ jam/ fruit compote for filling.
Parchment paper.
PROCEDURE
1. Line the swiss roll tray (16'' X 7'') with parchment paper. Lightly grease it with oil.
2. Take a printout of your pattern and place it beneath the parchment paper.
3. Now mix all the ingredients for the pattern and make it into a smooth paste. Add the gel colour. Don't over mix.
4. Put the mixture in a piping bag and trace the pattern over the parchment paper.
5. Now place the tray inside the refrigerator, while we prepare the cake batter.
6. Sieve flour with baking powder.
7. Beat eggs and sugar with an electric whisk till it forms ribbons.
8. Add oil and vanilla extract.
9. Fold in flour gently with spatula.
10. Put the mixture in prepared cake tray and spread evenly.
11. Bake at 180 C preheated oven for 10-12 mins.
12. Quickly turn over the sponge on a parchment paper, sprinkled with powdered sugar.
13.Remove the parchment paper carefully. Now take another parchment paper and place it over the cake and flip it again so that the pattern now faces downward.
14. Spread jam/ ganache / any fruit compote on the hot cake and roll (with the help of parchment paper) in lengthwise before it cools down.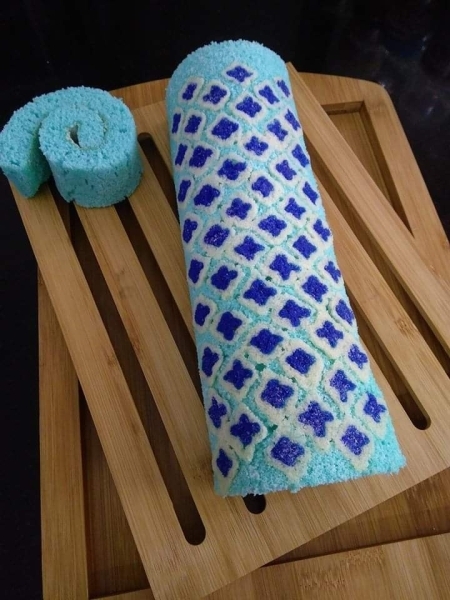 Other ideas for Swiss Rolls: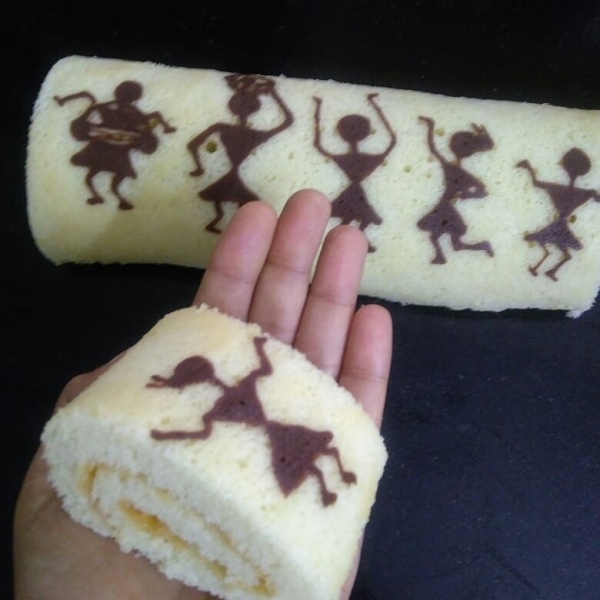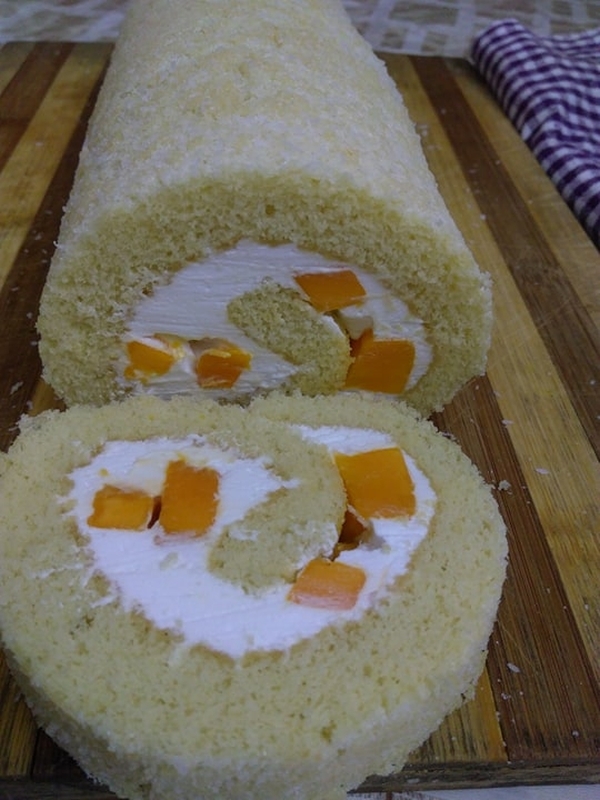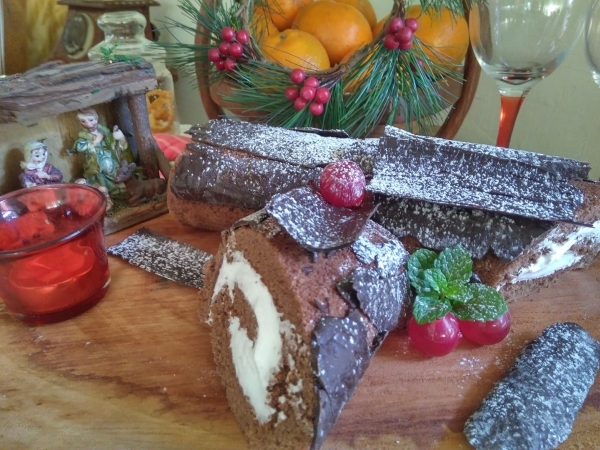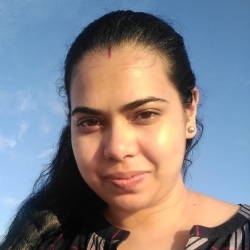 For printable formula see the link below: