Sourdough Almond Orange Cookies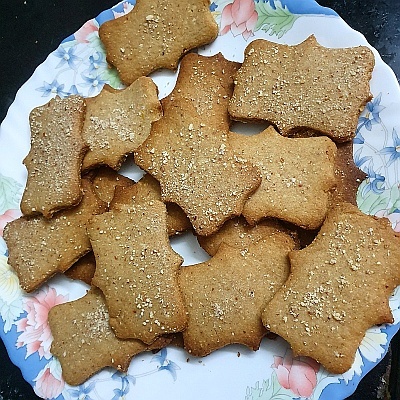 Formula is by Tejal Solanki – All rights reserved worldwide March 2020
This formula will be available to the public for two weeks and thereafter only available to members of The Baking Network.
These sourdough cookies can help you use up your discard and they taste delicious at the same time!
You can substitute all purpose white flour for the whole wheat flour if you like and you can substitute coconut or other type of nut flour if you don't have almond flour. Almond flour or coarse sugar can be sprinkled on the top before baking.