Braided Pesto and Walnut Bread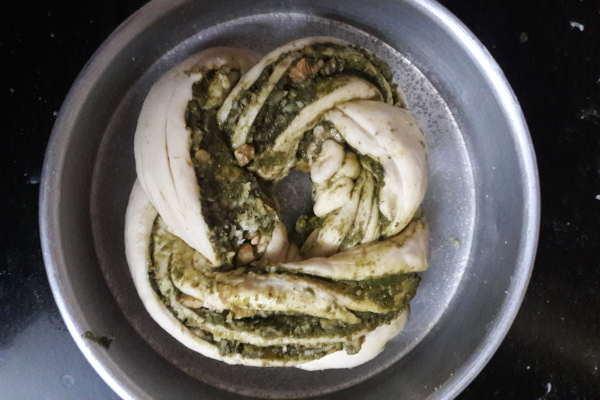 This post will be available to the public for two weeks and thereafter only available to members of The Baking Network.
This lovely braided sourdough is filled with fresh made pesto, nuts and optionally cheese. It makes a lovely brunch dish or serve it with salad for an incredible lunch.