Sourdough Jalebis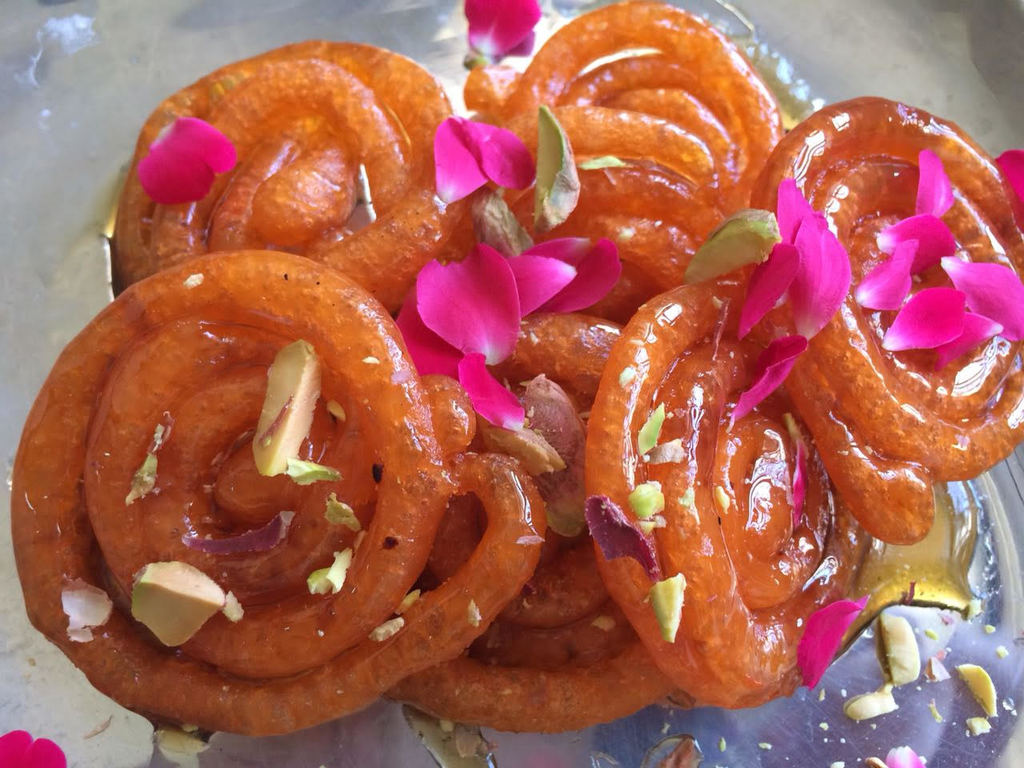 This traditional sweet treat is popular in South Asia and the Middle East. It is similar to a funnel cake. It is often served with curd or with a type of sweet pudding called rabri. The batter is very simple to prepare and this sourdough version, by Anita Singh, is a great way to use up excess sourdough discard.
2 cups of whole wheat sourdough discard (2 days to 2 weeks old)
Orange food coloring
Few saffron strands soaked in milk
Maple syrup or liquid jaggery (sugar cane juice concentrate)
Chopped pistachios
Rose petals
2 cups of ghee or unclarified butter for deep frying
Combine the sourdough starter with the food coloring and saffron. Ensure the mixture has a thick consistency before filling a piping bag with a small hole. Heat ghee or butter in a wide skillet on low and pipe batter into small circles directly into hot fat. Keep turning as they cook until each jalebi is evenly crispy but not overly browned. When fully cooked move to a bowl, drizzle with syrup and garnish with chopped pistachios and rose petals. Serve while still hot or cool completely.