Butter Layered Raisin Rolls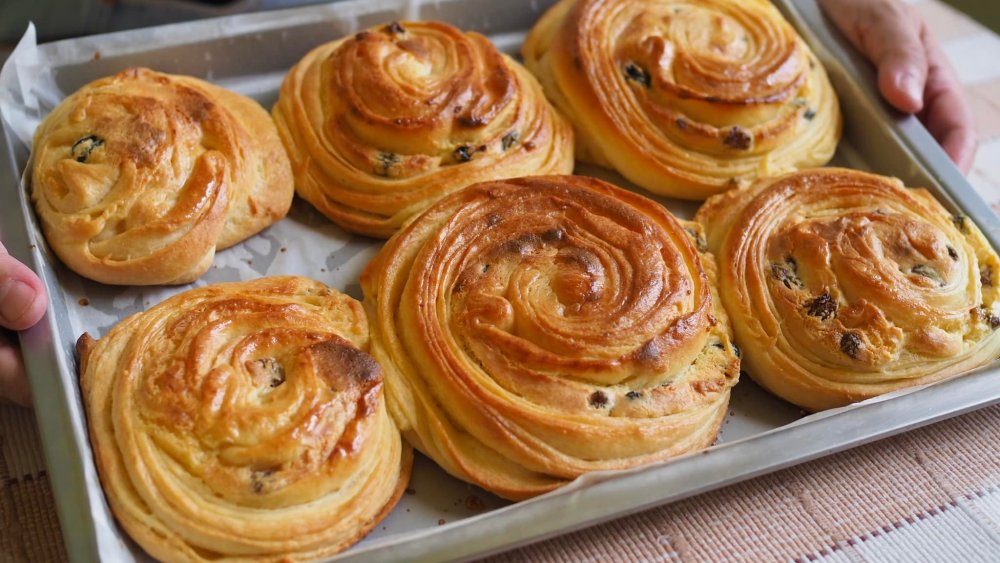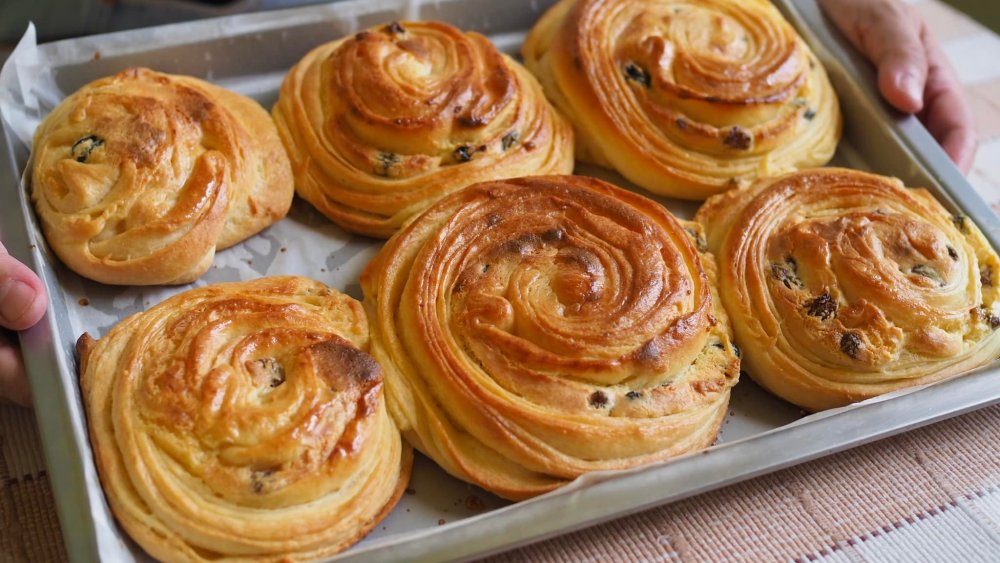 This post features a link to some incredible looking raisin rolls. I had a post pop up on my Facebook wall featuring some great looking raisin rolls baked by "Ali's Kitchen." Ali goes through the steps in her video and you can also turn on subtitles for English.
These raisin rolls are layered with butter before rolling up and cutting into shapes. You can opt to add cinnamon to the final raisin/butter mixture if you prefer. These rolls use commercial yeast. For sourdough cinnamon rolls see here: Perfect Sourdough Cinnamon Rolls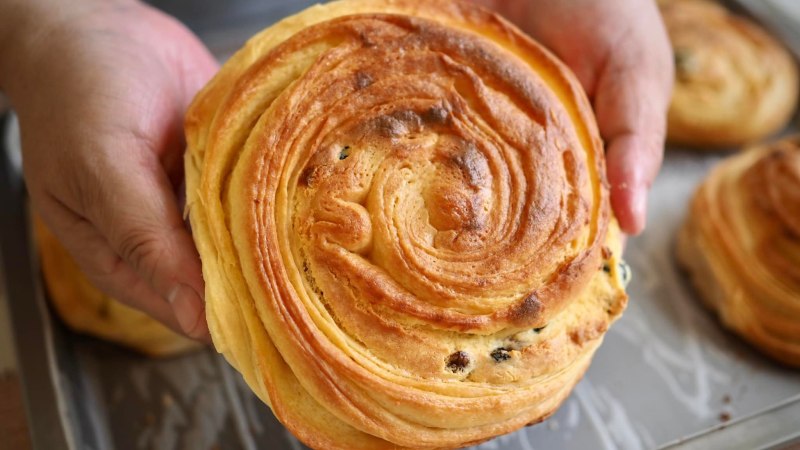 Here is the recipe:
Raisin Rolls – By Ali's Kitchen
Recipe:
Rolls 6Tray size 28.37 cm
Bread flour 320g
(Or all-purpose flour 340g)
Egg*1(65g with shell or egg liquid 55g)
Milk 160g
Sugar 35g
Salt 3g
Instant yeast 4g
Unsalted Butter 30g
Filling:
raisins 50g
Milk powder 80g
Egg liquid 30g
Caster sugar 20g
Softened unsalted butter 50g
Unsalted butter 80g
Bake at 185°C/365F for 23 minutes
Recipe printout:
Follow the directions in video below. Also like and subscribe to Ali's Kitchen if you like her video.
.
To find out more about how to join our membership see here: https://thebakingnetwork.com/begin-here/
.