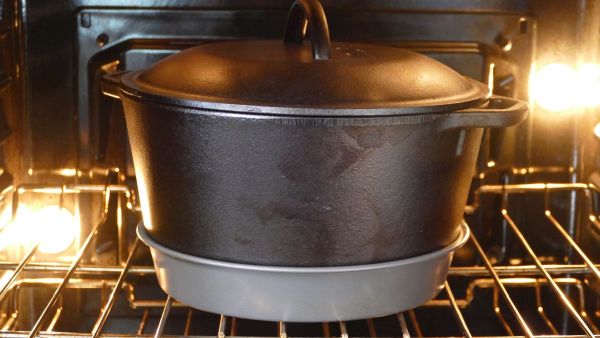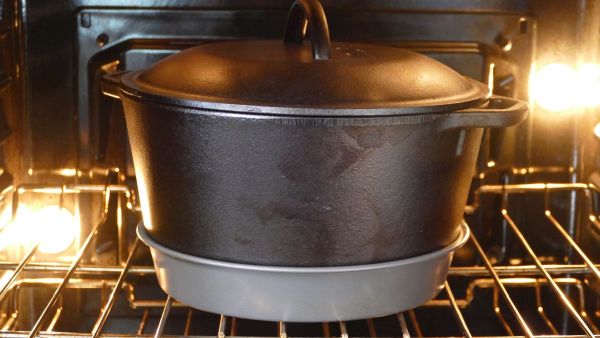 Do you use a Dutch oven and hate when your bread comes out black on the bottom? I've tried using different things including a flat pan or foil and moving the DO up in the oven (the top gets too dark then). They work but a flat pan cuts off too much heat flow and the foil gets in the way of being able to move the DO around. So I came up with this hack and it works great!
The cake pan is 9″ top inside diameter and 8″ bottom inside diameter. There is an air space because the Dutch oven fits into the top of the cake pan but not all the way to the bottom. My bread came out great: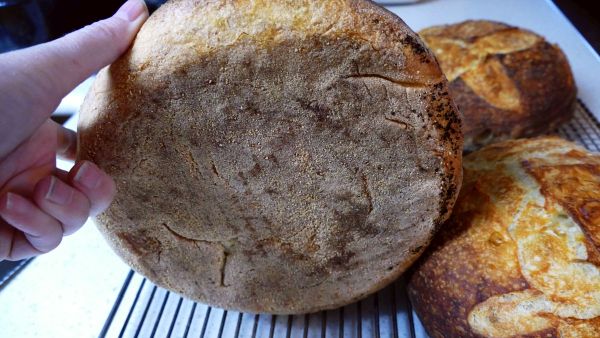 The Dutch oven is a pre-seasoned 5 quart Lodge which often sells for under 30.00 on Amazon with free Prime shipping.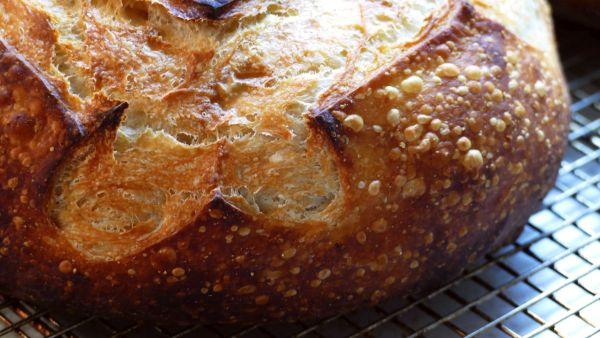 Do you have any Dutch oven hacks? Leave your comment below.
Happy Baking, Teresa