Gingerbread Ice Cream Sandwiches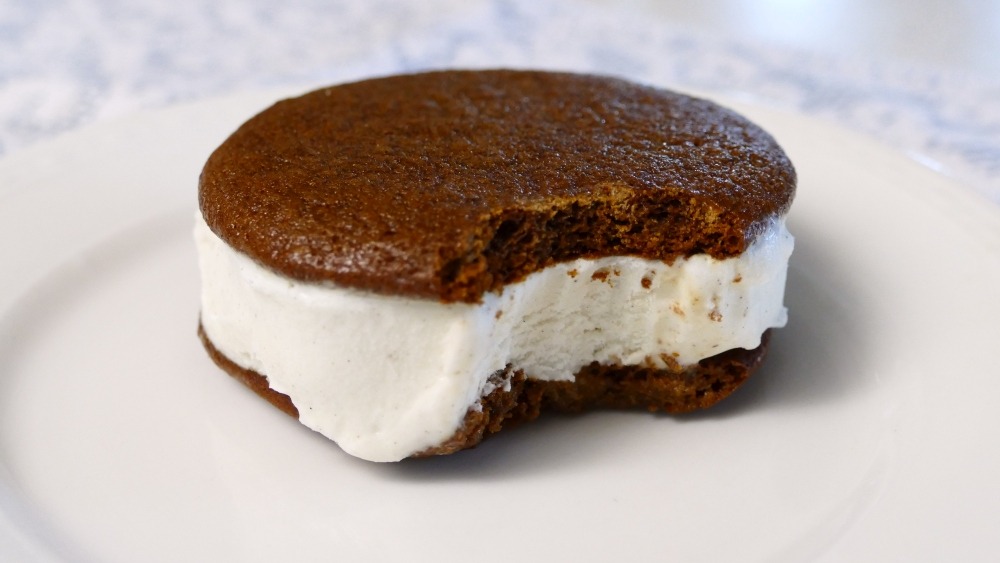 Ice cream sandwiches are always a special treat. Spicy gingerbread and old fashioned vanilla ice cream make an especially nice flavor combo.
The following formula makes a large batch of dough, around 1500 grams. This will make approximately 40+ cookies (about 20 ice cream sandwiches). So for a smaller amount, cut the batch in half to make around 10 ice cream sandwiches. Or make the full batch and save some of the dough to bake up later.