Pumpkin Sourdough Drop Donuts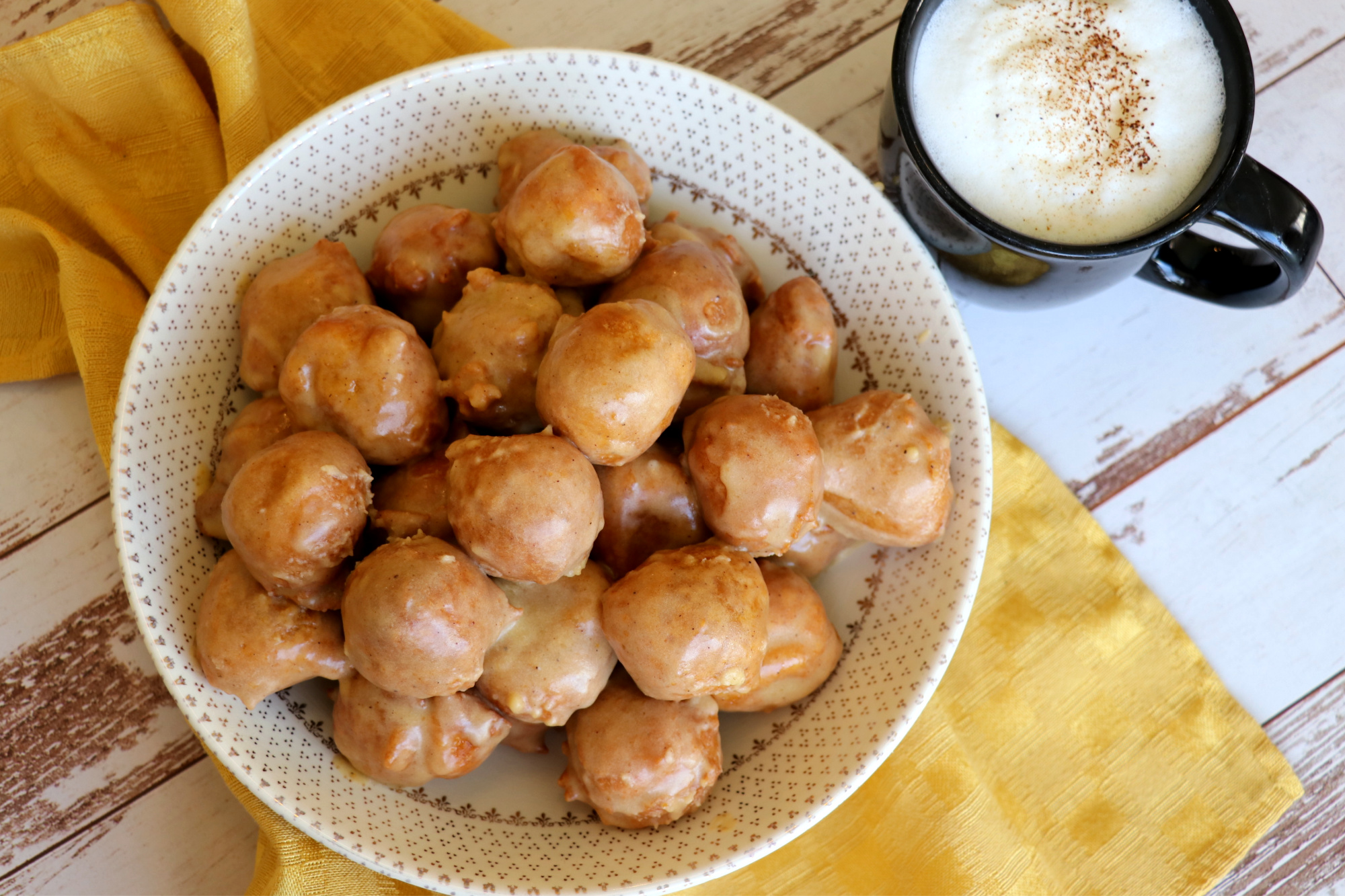 These little donuts are not only incredibly delicious, they are about as easy as donuts can get. They are a cake donut that is mixed in one bowl and then dropped by the spoonful into hot oil. There is no rolling , cutting, proofing, shaping or flour covered work surface.
They have a prominent pumpkin spice flavor and a very pretty orange color since the glaze and the dough both contain pumpkin puree.
Follow the printable formula below:
If you would like to have access to more recipes like this please join our exclusive community as a member! 🙂