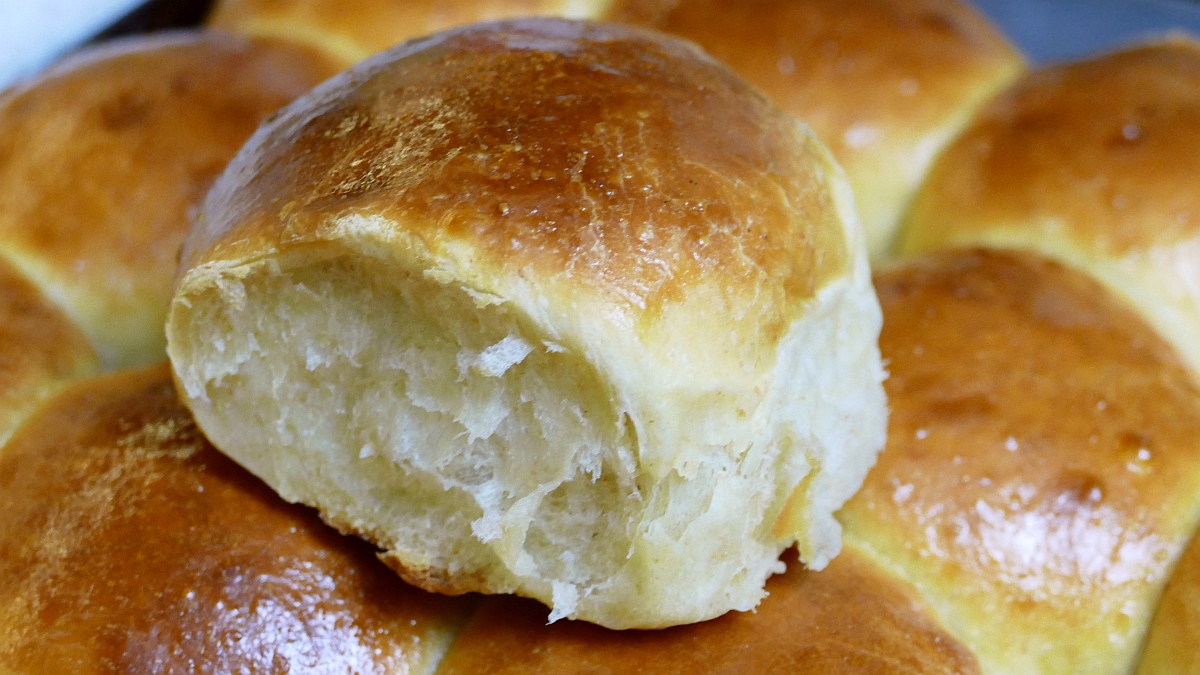 This large batch of sourdough hybrid rolls are made in one day. Hybrid in this case means using both sourdough and commercial yeast.
You can leave out the commercial yeast if you wish to use only sourdough, just lengthen the bulk proof and final proofing timing.
I have a Kitchen Aid mixer which really doesn't do a great job of larger batches of dough. Since I wanted to make a large batch of rolls for Thanksgiving, I divided the dough in half after mixing it and then put half at a time into the mixer to incorporate the butter.
If you have a decent mixer that can handle larger amounts of dough (this was only about 2 kilo) then you can skip the part where you divide the dough into two pieces to incorporate the butter.
Feed your starter the night before, you'll need 300 grams for the formula:
Happy Thanksgiving everyone!