Sourdough Carrot Cake with Sour Cream Frosting (Easy one bowl method)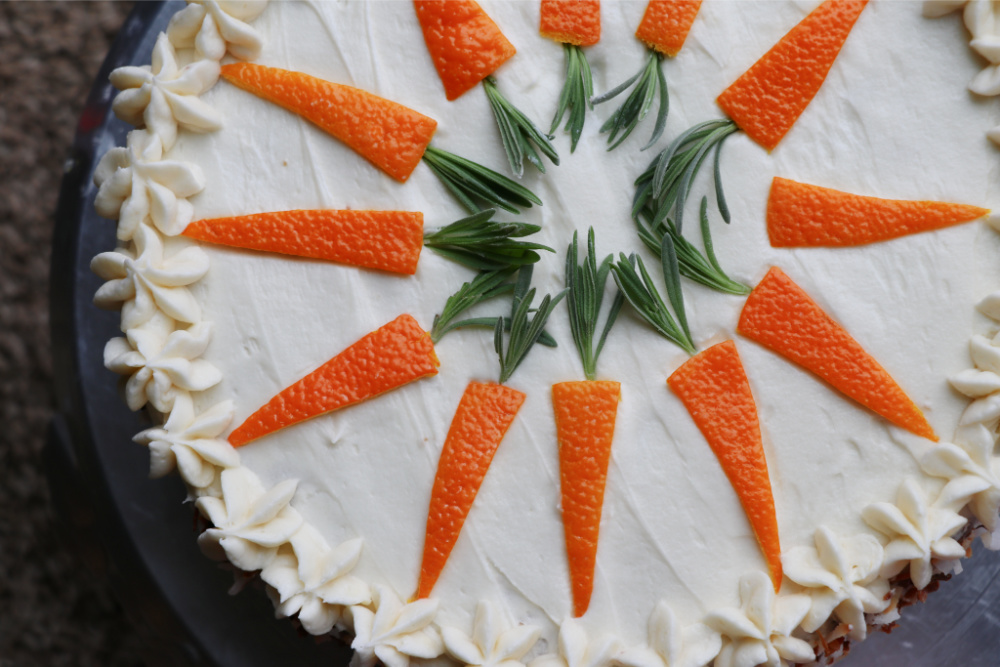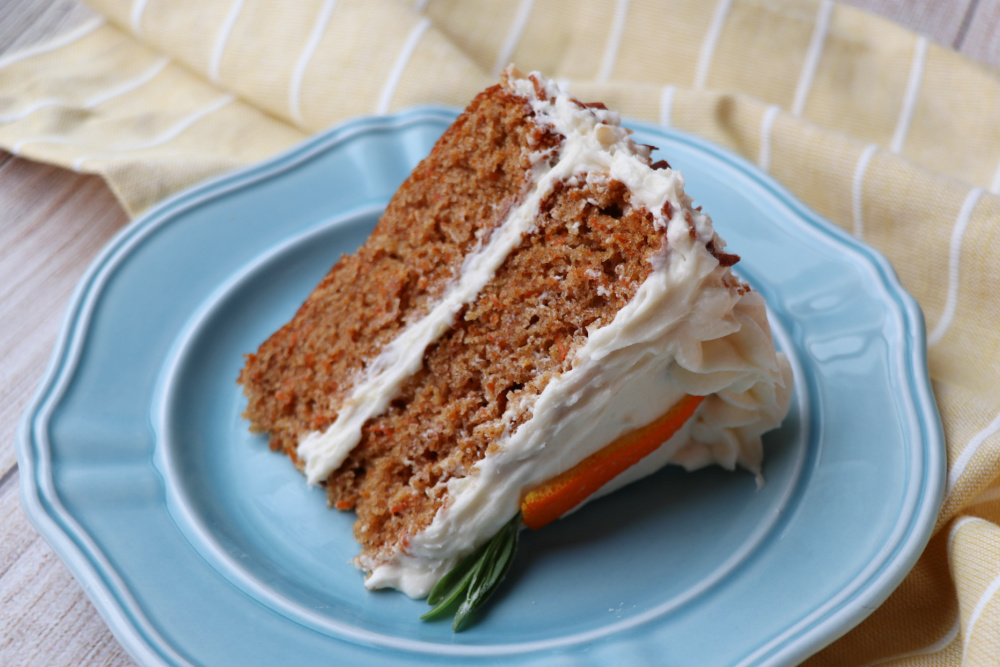 This carrot cake looks so simple since it does not have a bunch of added fruits and nuts. It does claim a little magic from the addition of fresh orange zest. The method itself is simple, using only one bowl for a super easy baking session with minimal clean-up.
The frosting is similar to cream cheese frosting; it has some tang from the sour cream but it's a little lighter than a typical cream cheese frosting. You can top it with toasted nuts or coconut or just keep it simple with only the fluffy white frosting on top. You don't even have to frost the sides. My kids like to make it in a sheet pan and eat it plain with no frosting. No matter how you put it together it's a delicious, spicy and substantial cake.
Formula: