Sourdough Honey Cornbread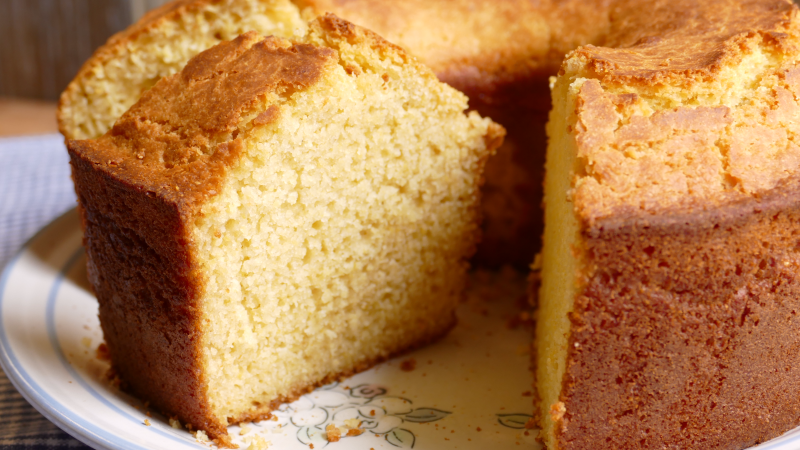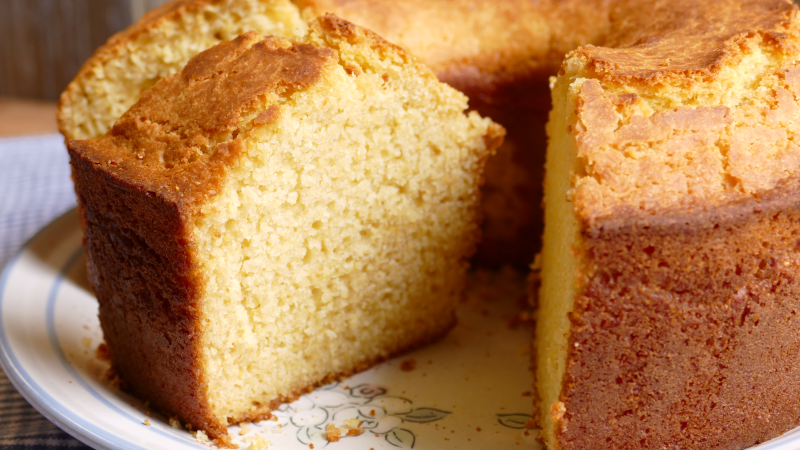 This formula is taken from one of our online sourdough courses, "Old Fashioned Sourdough Baking." You can see all of the courses available to members here: https://thebakingnetwork.com/baking-courses/
Sourdough Honey Cornbread
Copyright Teresa L Greenway  October 2015
This formula makes enough batter for a large bundt or angel food pan or for two loaf pans. It will also make a lot of large corn muffins.
Pre-heat your oven to 400F/204C.
Wet Ingredients:
In a large bowl whip together wet ingredients:
300 grams 100% sourdough starter fed the night before (keep it sour by not discarding your old starter)
560 grams whole milk (you can substitute almond, soy or other type of milk)
113 grams melted salted butter (one stick (quarter of a pound)
3 large eggs (about 150 grams)
90 grams of honey (or around that amount, sticky honey is hard to measure)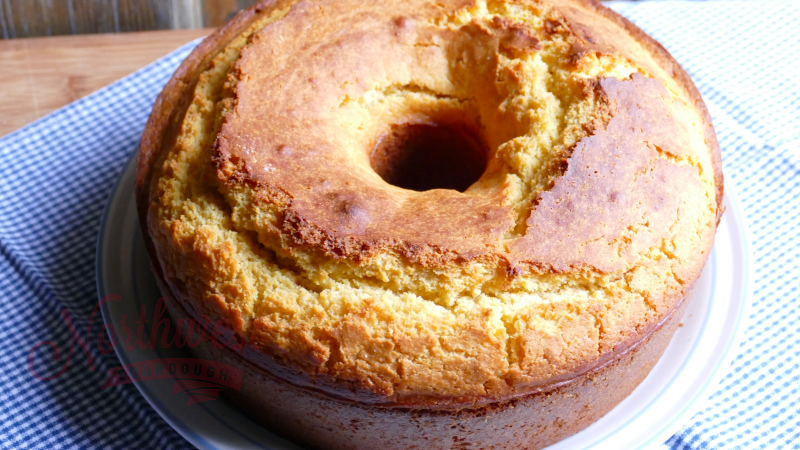 In a smaller bowl mix together:
370 grams All Purpose flour
300 grams cornmeal
12 grams sea salt
13 grams baking powder
5 grams baking soda
Now add the dry ingredients to the wet ingredients and stir together gently just until incorporated.
Pour into an oiled bundt pan 12-15 cup size or two 9″ x 5″ x 13″ loaf pans.
Bake for 45 – 60 minutes checking the internal temperature which should be higher than 194F/90c. Or check by inserting a toothpick or sharp knife and seeing if it comes out clean. My cornbread took 45 minutes to bake and was right at 196F/91C. Don't over bake.
Cool ten to fifteen minutes then remove from pan.
Slice and serve warm.
Serve with lots of fresh butter, honey butter or jam.
This formula makes a large four pound (1895 grams) bread/cake. It is easily divided for two pan loaf breads.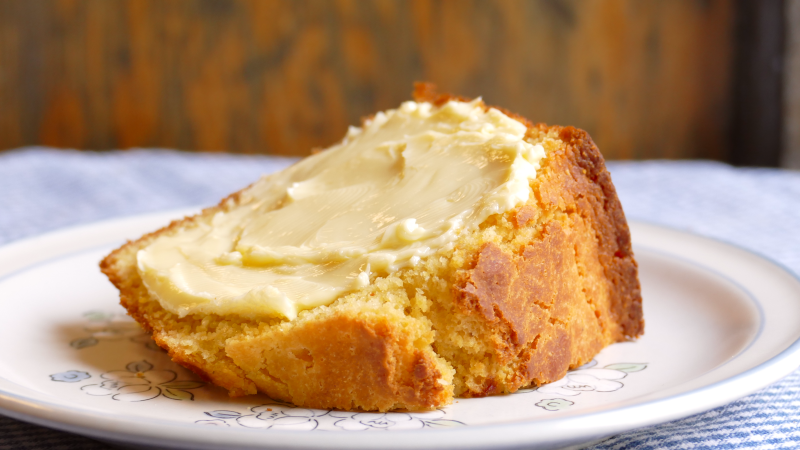 .
.
See how to make honey butter here: