Sourdough Jalapeño Popper Pizza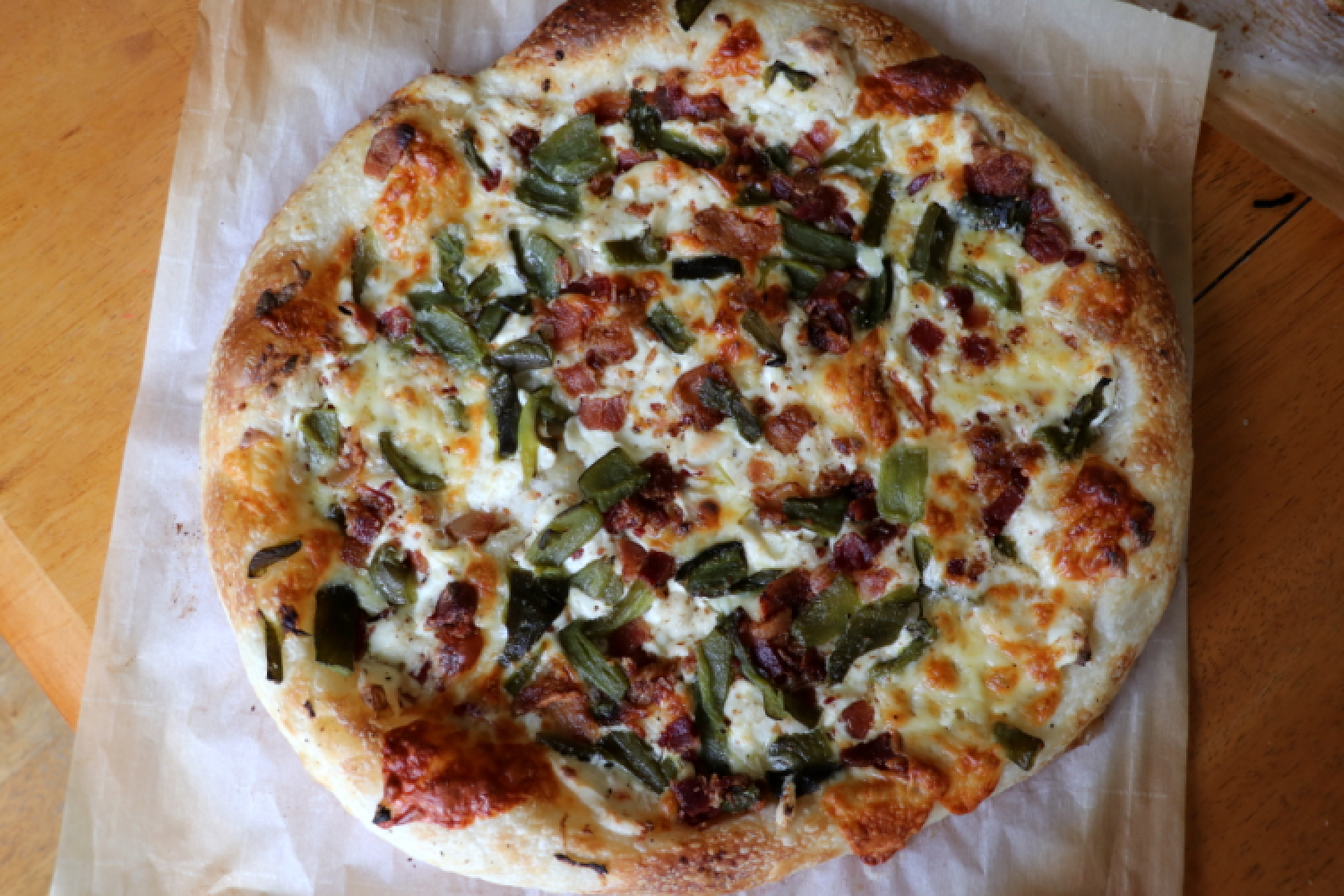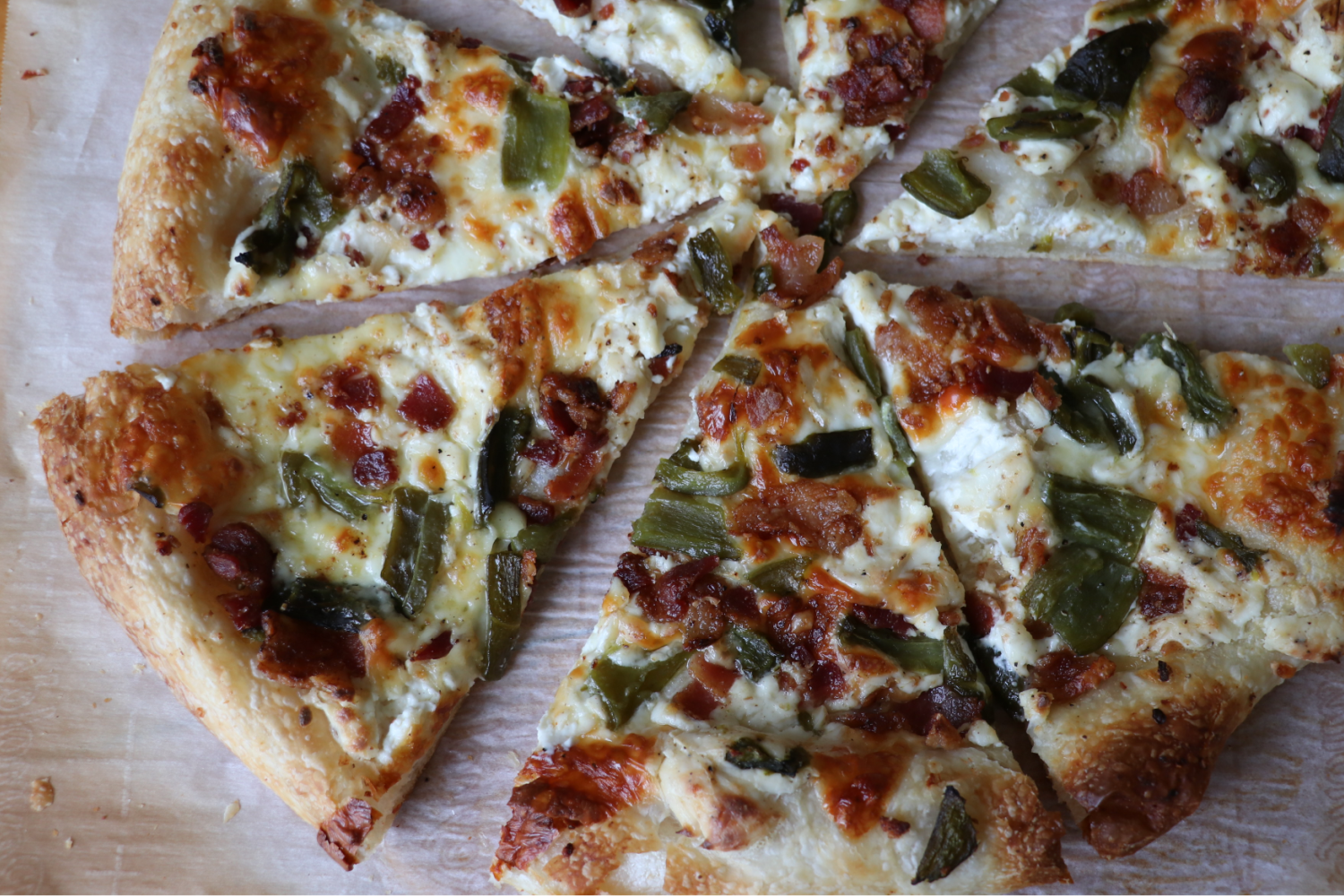 This pizza, with its minimal and low cost ingredients, seems deceptively simple. However, it has all of the things we want in a pizza, crispy, chewy, salty, creamy, cheesy and a hint of spicy and smokiness. If you want to also add a touch of sour component, try sprinkling a few diced pickled jalapeños onto the crust before topping the dough. This popper version pizza is always top pick on pizza night amongst my friends and family as as soon as you take your first bite you will understand why.
The dough uses Teresa's 100% sourdough pizza formula from her pizza course. It's best prepared a few days ahead of time which makes pizza baking day even easier. This recipe makes enough for two 16 inch pizzas.