Dough Hydration Calculator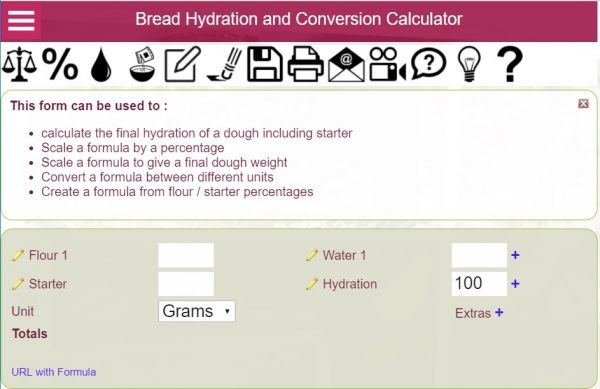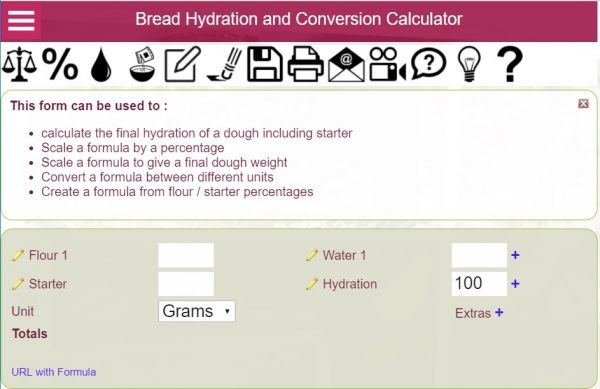 The above image is not the calculator it is just a photo of what it looks like.
Robert King has put together an online dough hydration calculator free for anyone who wants to use it. He has graciously allowed me to include the link here for your convenience.
Go to: http://breadcalc.com/ to check it out. A dough calculator is so handy when you want to change the amounts of starter in your dough or change the dough hydration.
Next time you need to figure out dough hydration, just remember the link is here in the skills section.
Thank you Robert!