Make Your Own Sourdough Starter With Me Event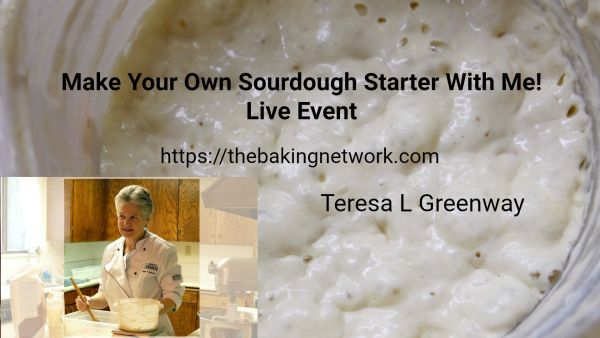 Hello everyone! Today I started the "Make Your Own Sourdough Starter With Me" Event. The videos will be on Youtube but I will also post them here on the site for the members. That way they will be easy to find and follow. If you missed the first video that's okay, all videos are available after the live recording.
I made a big mistake on my first day, I forgot to set the video to public and so I had people waiting around while I was live but the video was "private." I had to laugh at myself, not much reason to film a live show if I'm the only one that can view it! Anyway it was an easy fix, I just changed the video to public and now it is easily viewable.
Video from day 1 is here:

Tomorrow I plan on talking about water and air/oxygen and we'll check on our new starters.
See you tomorrow at http://youtube.com/user/northwestsourdough/  at 10:00 am PST
If for any reason the video doesn't show up at that time, come back later, I am doing a camera back up of each session.
Happy Baking! Teresa
New starter day one: