Sourdough Gingerbread Cake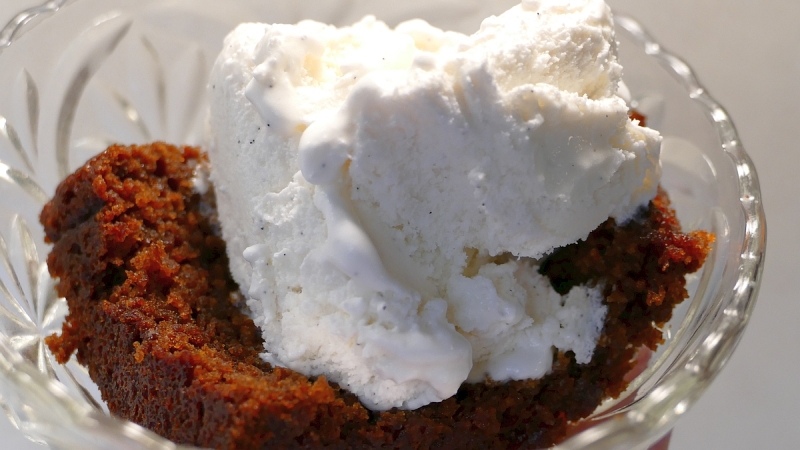 This formula was an old family favorite. I adapted it using sourdough. The videos showing the steps can be found in the course, "Bake Artisan Sourdough Bread Like a Pro."
Sourdough Ginger Cake or Gingerbread Cake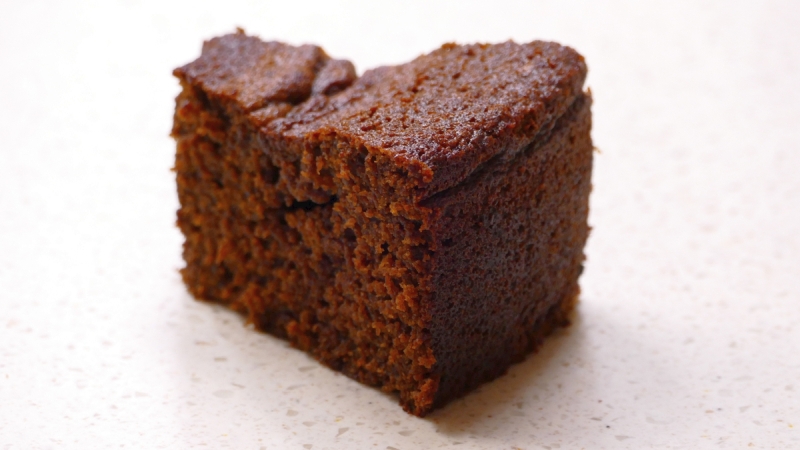 Copyright 2010 Teresa L Greenway
Formula:
Bowl 1:
220 grams dark brown sugar
325 grams dark molasses
226 grams salted butter (2 sticks, softened)
2 large eggs
255 grams sourdough [email protected] 100% hydration

Combine all wet ingredients and beat well.

Bowl 2:
260 grams all purpose unbleached flour
7 grams ground ginger
5 grams ground cinnamon
11 grams baking powder
Combine all dry ingredients and mix well.
Now pour the dry into the wet ingredients and mix well. Then…
Add:
Add 6 grams of baking soda to
100 grams of very hot water (when water just starts to simmer 180-190F) and stir before adding to cake mixture.

Pour into oiled cake, bundt pan or flat pan (13″x9″) and bake at 350F/176C for 35 – 50 minutes (depending upon pan size) Cake is done when the toothpick comes out clean. Do not overbake. Cake will sink in slightly in the middle after cooling, that's the part we fight over! This cake is even better the next day.

Whipped Cream Topping
200 grams heavy whipping cream
6 -8 grams sugar
Dash of real vanilla

Add heavy cream to medium large bowl. Beat until soft and creamy. Add sugar a little at a time while continuing to beat and then beat in the vanilla. Serve over and between cake layers. Or serve with your favorite lemon sauce or ice cream.
.