Sourdough Johnny Cakes
Makes approximately 14-16 johnny cakes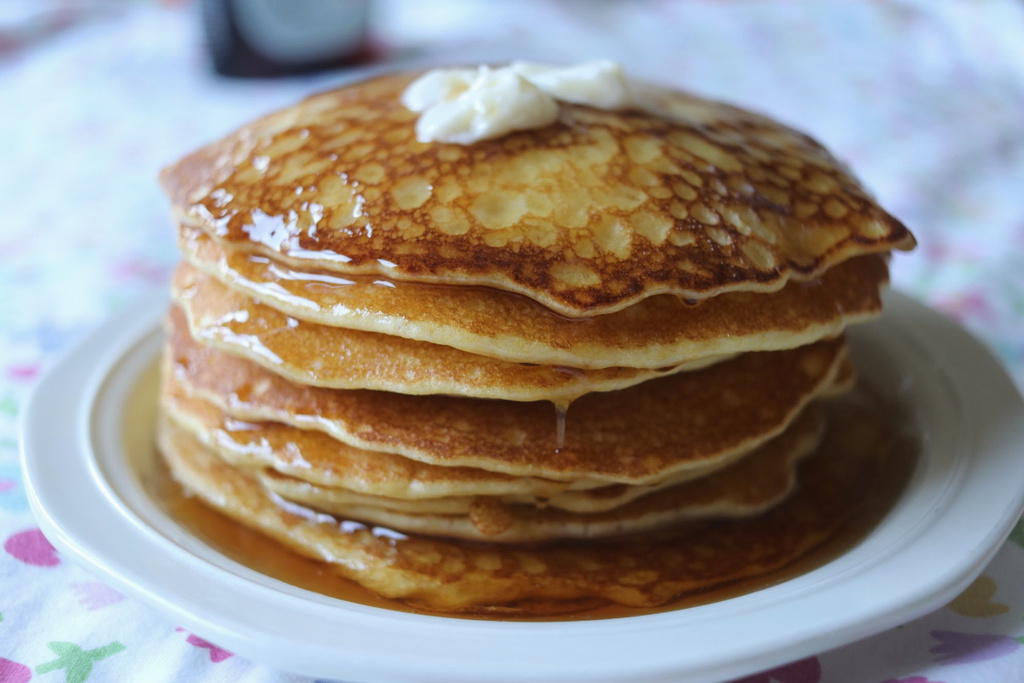 Quick easy breakfast here! I use this recipe when I have a generous amount of sourdough discard to use up. The baking soda makes this into a slightly fluffier johnny cake than is traditional but it's necessary to counteract old starter flavor. The baking soda ratio is assuming your discard is old and quite sour. If you have fresh discard you can skip it or reduce it to 1/4 teaspoon. Fresh starter discard that has not been broken down and become liquid-y may need a couple more Tablespoons of milk as well but these cakes are supposed to be only slightly thicker than a crepe. Serve them with plenty of butter and syrup or my favorite way to eat them is with butter and strawberry jam! Yum!
2 eggs
260 grams (1 cup) old 100% hydration sourdough starter
25 grams (2 Tablespoons) granulated sugar
20 grams (2 Tablespoons) oil
4 grams (3/4 teaspoon) salt
1/2 teaspoon baking soda
166 grams (1 cup) fine ground cornmeal
120 (approx 1/2 cup) grams whole milk
Beat the egg in a medium mixing bowl. Add the sugar, oil, salt and milk and whisk well. Measure in the cornmeal and baking soda (any lumps pressed out.) Whisk together well and let set five to ten minutes. Pour in 1/4 cupfuls on medium/hot greased griddle or skillet sprayed with non-stick pan spray. When golden brown, flip and brown the second side. Serve hot with butter and syrup or jam.