Flaxseed Heaven – Modified Version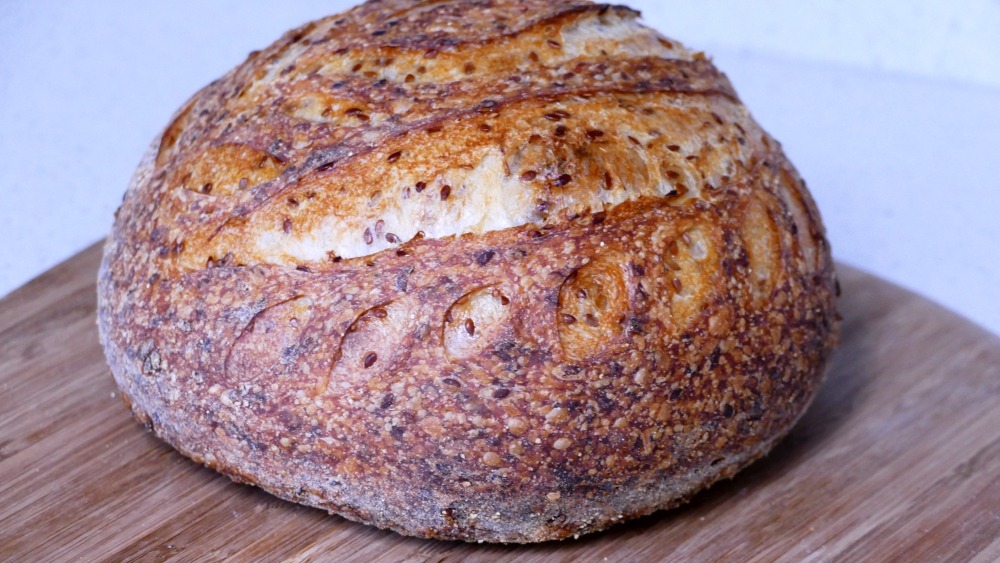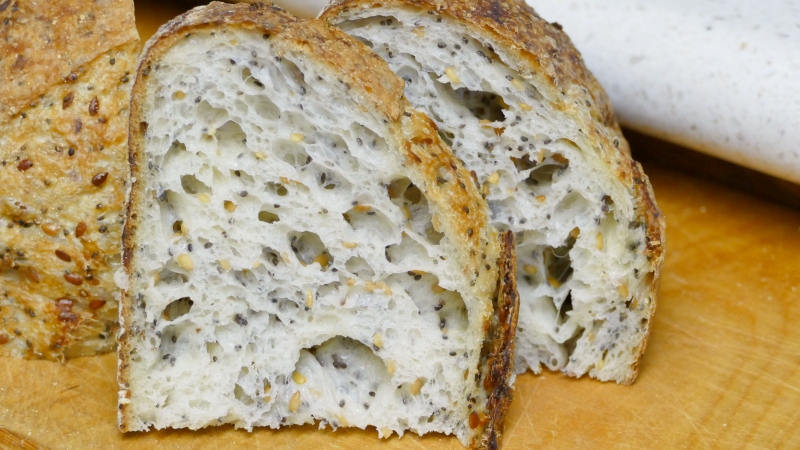 In my online course (available here for members: "Bake Classic Sourdough Like a Professional") (See her for non-members) there is a loaf called "Flaxseed Heaven" which is an awesome loaf. However, it is bulk fermented overnight at room temperature. In this newest version of Flaxseed Heaven, there is a higher ratio of sourdough starter so you can bulk ferment in a few hours and either bake, or allow the dough to retard overnight before baking the next day.
This dough can be a bit tricky to work with as it has a double hydration of wet flaxseeds to incorporate into the dough. Just remember to take your time and fold the seeds in over time. Don't expect the seeds to incorporate quickly. I only use the Golden Flaxseeds, they are mild flavored. Other darker flaxseeds can taste strongly or even taste fishy, which is unpleasant.
This is definitely not a loaf for beginners, it's difficult, sticky and hard to work with. However, it is the absolutely most favorite loaf (excepting my San Francisco Sour loaf) with my family and friends. It's chewy, super moist and delicious!
This formula will make four large loaves. Halve the ingredient amounts for only two loaves.
The formula is downloadable and printable, just use the print icon: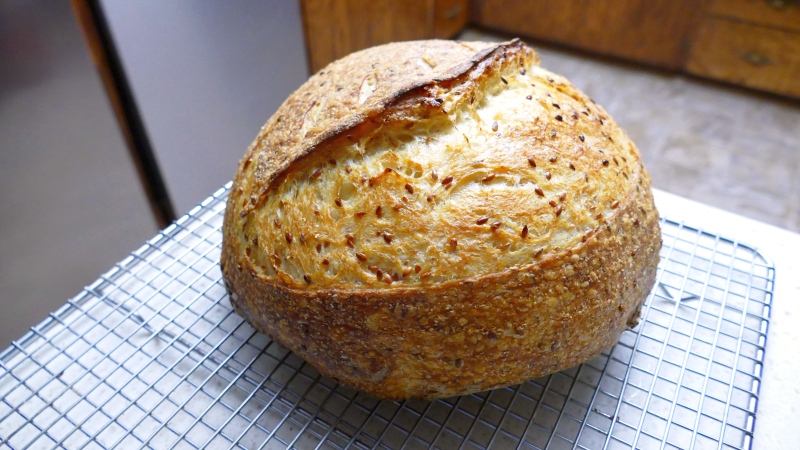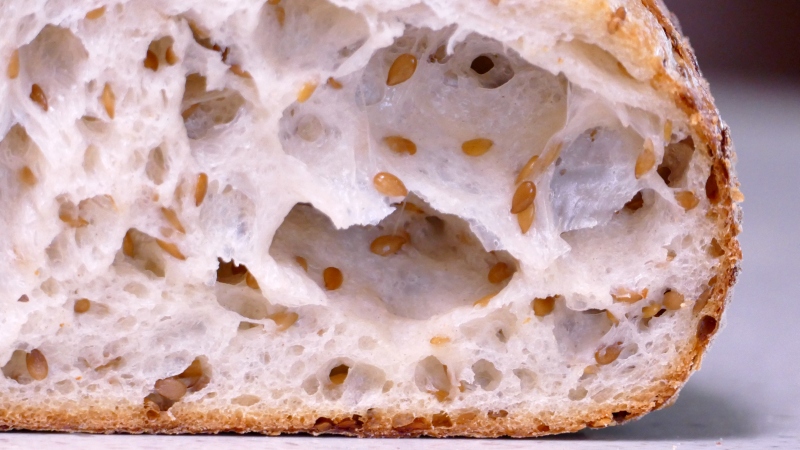 For more information on how to join as a member of The Baking Network, see HERE.