Fruits and Nuts Sourdough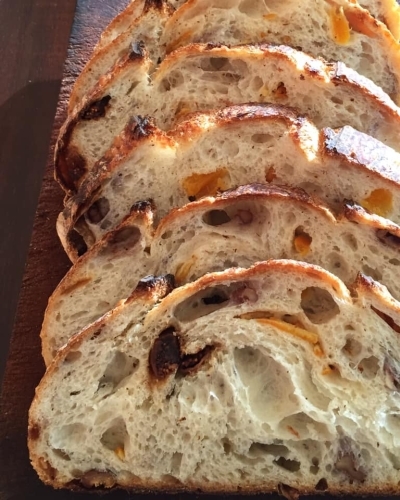 This post will be available to the general public for two weeks, thereafter it will only be available to members of The Baking Network.
Fruits and Nuts Sourdough
By Patricia Aguiar – All rights reserved worldwide

Ingredients:
400 g Bread Flour
280 g Water
120g Levain ( 1:3:3 – 8 hours 30°C)
8 g salt
8 g dried figs
8 g apricots
8 g toasted almonds
1 Tbsp orange zests
1/2 tsp cardamom
Autolyse flour and water for 1 hour. Mix in the levain and let rest for 20-30 minutes. Mix again, add the salt.
Bulk 4-5 hours at 30°C 3 folds each 30 minutes
Preshape and add half of fruits and nuts. Rest 20-30 minutes. Shape, add another half of filling, and put in banneton.
Cold proof 20-25 hours at the fridge (6 degrees celsius)
Bake at 230° C during 45 minutes with steam at the beginning. Good breads!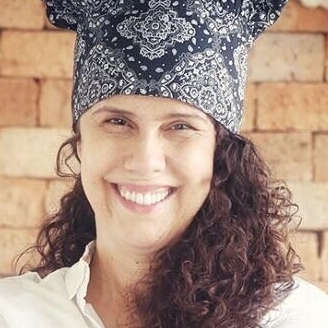 Visit Patti on Instagram at:  @patti_aguiar
Click for the downloadable printable formula HERE