Homemade Ice Cream Sandwiches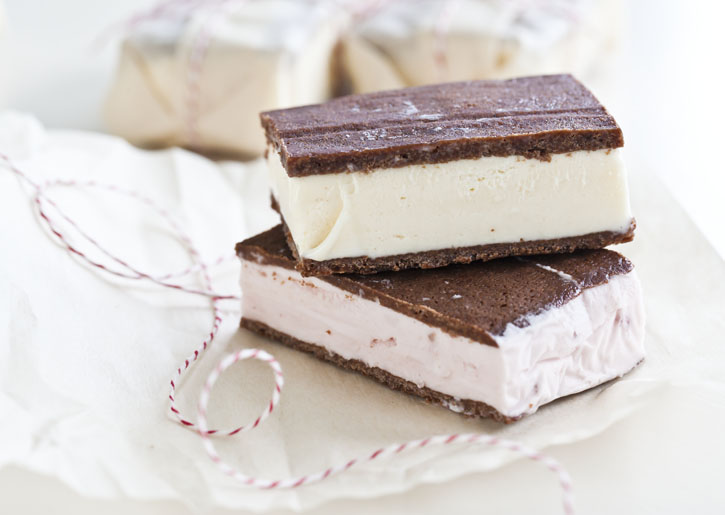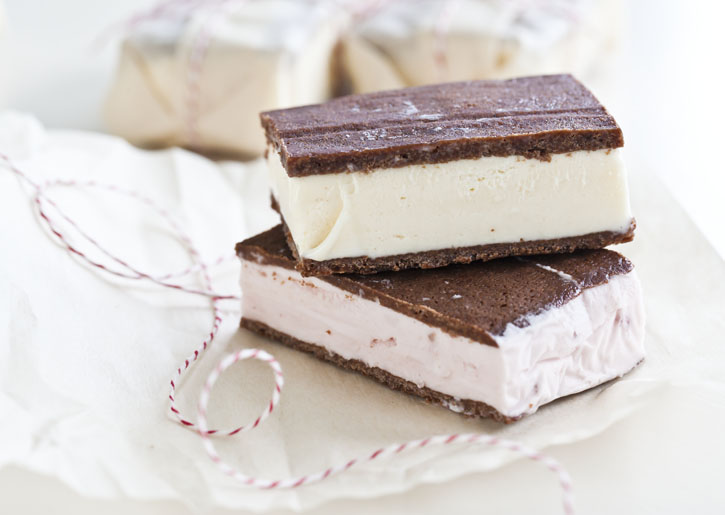 This post is a featured link for making a classic ice cream sandwich.
Ever want to make your own ice cream sandwiches? Here's a recipe by Eat Boutique that looks amazing. See here for the whole recipe: Classic Ice Cream Sandwich
This recipe will make a classic looking ice cream sandwich. You can also use brownies, instead of cookie dough and you can use round cookies for an easier ice cream sandwich.
The sky is the limit when it comes to dough and ice cream flavors. You can also use decorative sprinkles, small m&m's or other small candies to decorate the sandwiches.
Some ideas for flavor combos:
Lemon cookie dough with lemon sorbet/sherbet
Chocolate cookie with fudge ice cream decorated with m&m's
Chocolate chip cookies with coffee ice cream
Peanut butter cookies with chocolate peanut butter ice cream
Vanilla cookies with strawberry ice cream
Get the kids involved and see what ideas they come up with!