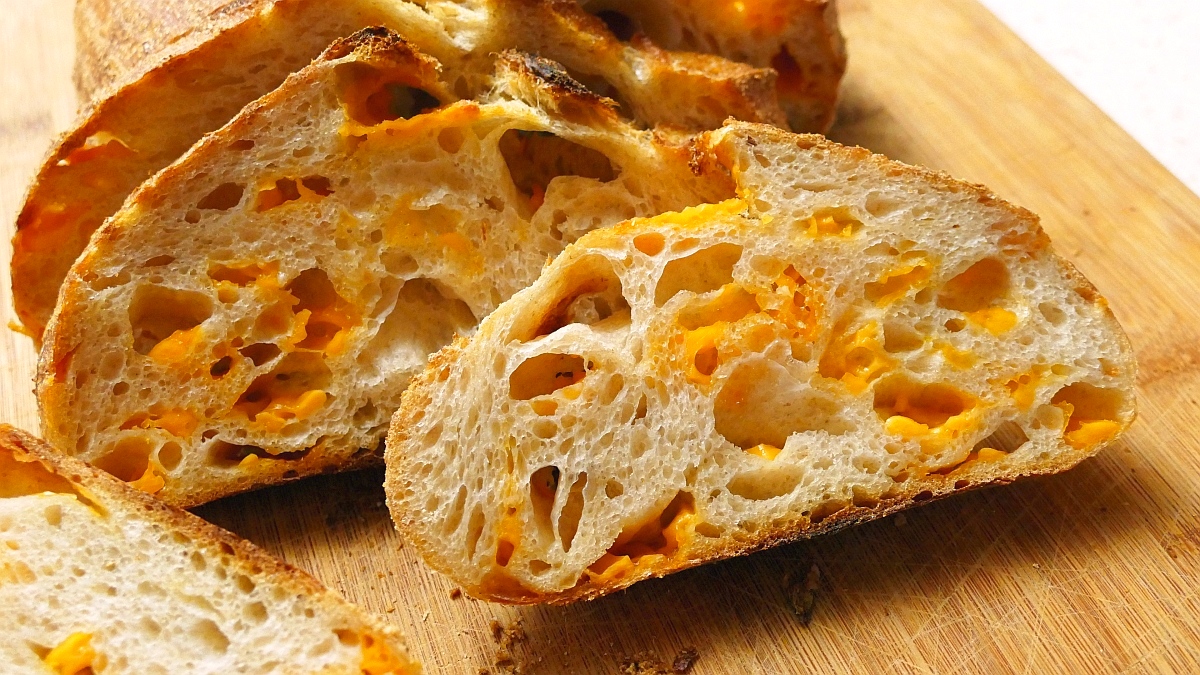 Who doesn't love cheese? Combine it with sourdough bread and you have a flavor combo made in heaven. This dough is 69% hydration and is enough to make two loaves at around 790g (before cheese is added). I used my cold porch for the overnight ferment, but you can use your fridge instead if you like.
There are many ways to incorporate additions into your dough. Here is one of them: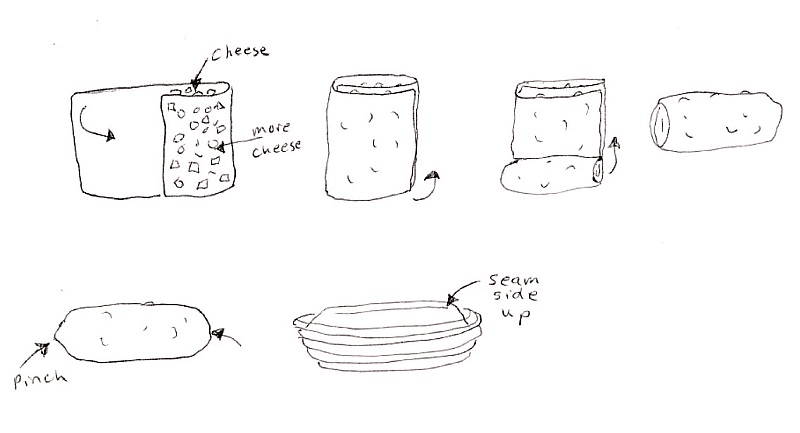 See the formula below for the photos showing how to fold in the cheese: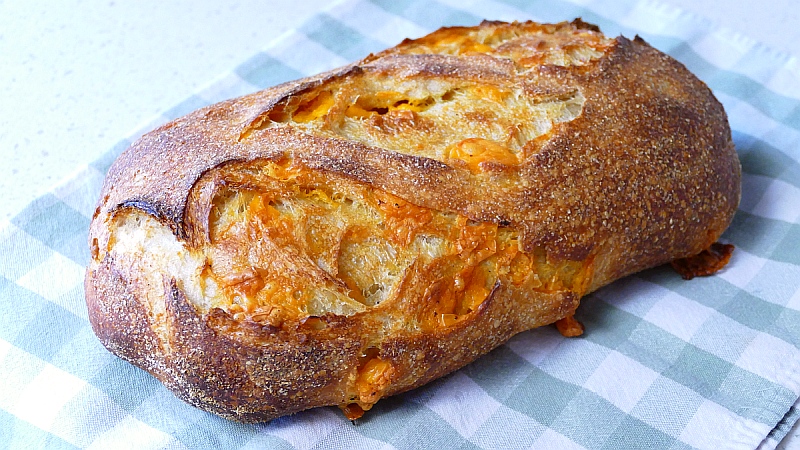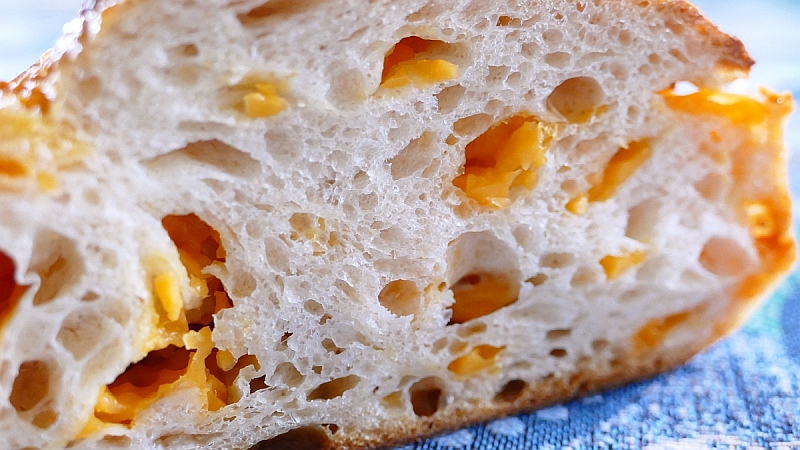 For more fun formulas and ideas see how to join our membership HERE.