Brown Sugar Sourdough Waffles with Spicy Brown Sugar Maple Syrup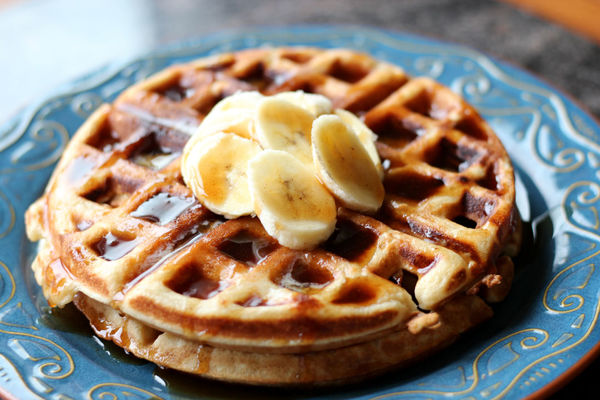 Time to use up some more of that sourdough discard! These waffles are easy and always come out great! I have made them with fresh sourdough starter and leftover starter that has sat for over a week! If I'm using fresh starter I use a scant 1/4 tsp of baking soda and if I'm using old starter I use a heaping 1/4 tsp of baking soda. The recipe is forgiving and they taste fantastic no matter what.
Feel free to serve with butter and regular maple syrup or with whipped cream and berries. I even serve these leftover with strawberry jam much to everyone's delight. They also freeze well and can be re-heated in the toaster or waffle iron. If you want a real treat on a cold morning try these Brown Sugar Sourdough Waffles. You'll be glad you did, and so will your family!
This content will be available to the general public for two weeks and then only available to members of The Baking Network thereafter.
Brown Sugar Sourdough Waffles
(makes 5-6 waffles)Formula by Rochelle Greenway – All rights reserved worldwide