Hyper-hydration Challenge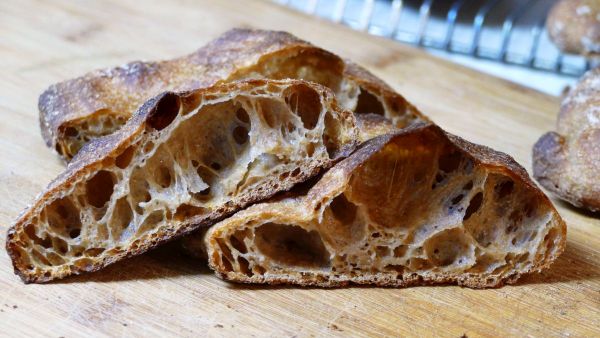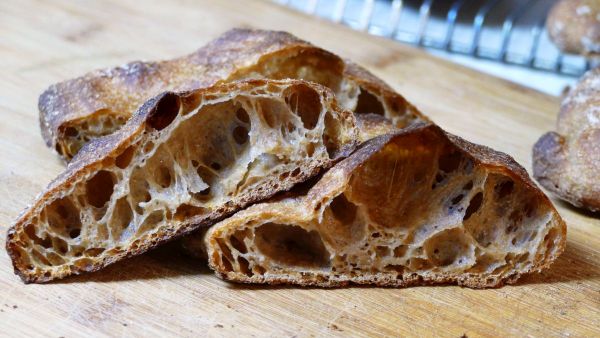 In our group on Facebook, called Perfect Sourdough, Guy Frenkel started a Hyper-hydration challenge. He and Claudio Perrando were competing to see how high they could go with their dough hydration. Claudio was at 165% so Guy went to 170%. It appears Beesham already had hit those numbers some months ago.
So I decided to push my limits and try a 125% hydration dough bread. Now even a year ago going over 100% hydration for a dough was pretty incredible. You can see that the present numbers have jumped way out of bounds from last year.
One thing that helps is to have very finely ground flour (for a whole grain flour) or a high protein flour. Both types of flour will hold more water. To get a really fine flour you can either sift or use the new counter top Mockmill which produces the finest ground flour you can get in a home mill.
Here are my videos of joining in the #hyperhydration challenge:
I had a lot of fun with the challenge, next time I will have to go higher! If you want to join in the challenge, just challenge yourself to go with a higher hydration than you are used to and see what you can do. Use the #hyperhydration for your posts or use #thebakingnetwork for your photos to show up on our instagram feed.
Happy Baking! Teresa