Mexican Concha Buns
This content will be available to the general public for two weeks and then only available to members of The Baking Network thereafter. 
Mexican Concha Buns
Rogelio Martínez – all rights reserved worldwide
In your mixer or by hand add together:
200 grams sourdough (levain at 50 % hydration)(like a lievito madre)
117 grams flour
1  whole large egg
33 ml milk
4 grams salt
50 grams sugar
50 grams butter
zest from one orange
-Mix and Knead until full gluten development.
-Bulk ferment around 30 to 40 mins.
-preshape and shape ( cover with the pasta (see below for the pasta topping formula) and press with the cutter, do this before final proofing)
– final fermentation around 2 hrs (it depends on your sourdough)
-bake at 150-160C/300-320F on a greased baking sheet for 15-20 minutes
PASTA CONCHA (topping)
100 grs flour
70 grs butter
70 grs confectioners sugar (powdered sugar)
You just have to mix all the ingredientes until the paste is formed. Then roll paste into balls and flatten them. Place the flattened balls over the buns (which have been brushed with melted butter). Then carefully cut designs into the pasta choncha topping, careful not to cut into the dough. You can use a knife or concha cutters.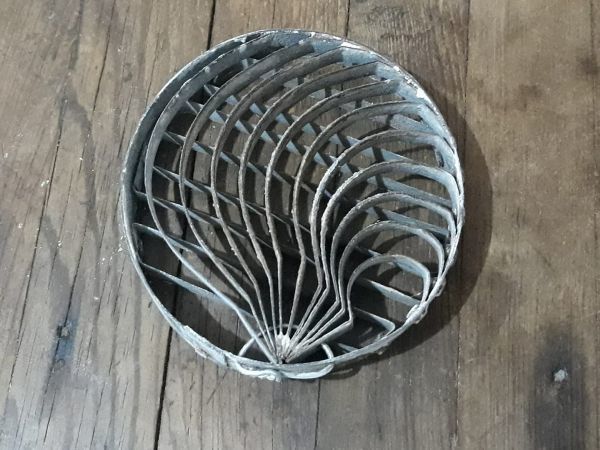 See Concha cutters here: Concha cutters
This formula will make about 8 Concha buns.
The weight of the pasta concha topping: Use 25% of the bun weight (15 – 18 grams).
Recommended bun dough weight: 60-70 grams of dough.
Follow Rogelio Martinez on Facebook here: https://www.facebook.com/rogelio.martinez.52459615